BABO Royal
An empire of 50m2
An empire of 50m2, a lunatic king and a singular troubadour. A small territory where eccentricity reigns.
The trumpets sound, the banners flutter. Let the celebration begin!
We are all invited to participate, symbolically or physically, at the parade, combat or royal tournament. Everything the king wants will have to become fantasy.
BABO ROYAL is a game where the hierarchies are reversed, where the predictable surprises, where sanity and normality are forbidden.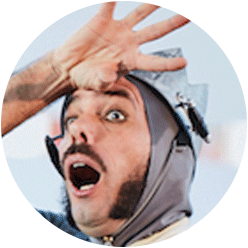 Street show
No text
50'
For all audiences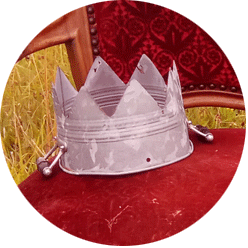 Direction: Gorka Ganso
Clown actor: Gorka Ganso
Clown musician: Txefo Rodríguez
Musical coaching: Iñaki Santos
Direction assistant: Cecilia Paganini
Artistic direction: Gorka Ganso
Costumes: Cecilia Paganini
Photos: Asier Bastida